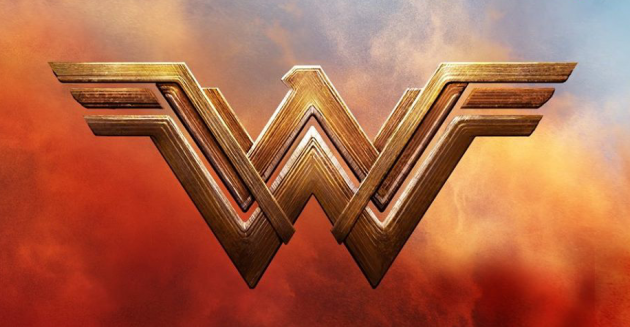 Wonder Woman: The Hero We Deserve (Minor Spoilers)
Wonder Woman: The Hero We Deserve (Minor Spoilers)
I have always been a fan of DC Comics. The pantheon of DC heroes is simply iconic. Batman, Superman, and Wonder Woman have largely defined everything we expect in superheroes. DC is still going strong in the DC: Rebirth titles, which I wrote on here. Decades ago, these heroes set the bar. So imagine my disappointment when the DCEU, was turning into a total mess of a cinematic universe. I, for one, did not despise Man of Steel or Batman v Superman: Dawn of Justice as much as many audiences and critics. There was plenty I
enjoyed about both films. Yet, it became apparent that the masterminds behind the DCEU did not understand what these iconic characters were truly about. The comicbook nerd in me could explain away the elements that seemed to betray the nature of these characters. I could buy a Kal-El who recently turned superhero being neglectful of human life while fighting Zod then snapping his neck in a fit of rage. I considered this to be a great moment for Supes to make his trademark commitment to protect all life. And I was intrigued by the idea of a Batman so devastated by the murder of Robin and so jaded after years of crime fighting that he was less discriminate in his preservation of life and his pledge to not use firearms. Such a dichotomy would have made for a fascinating dynamic between a young Superman and a seasoned Batman. But instead we got this.   And director Zack Snyder was adamant that his revisioning of the iconic heroes was his final intention. It seemed the DCEU would only ever offer us brooding, angsty, negligent superheroes who are so caught up in their own depression that they play fast and loose with human life.
But low and behold! One hero has entered the DCEU with the conviction and uncompromising virtue we comicbook nerds expect from DC Comics. Here are some Minor Spoilers for Wonder Woman!
Much has been written about the role of gender in Wonder Woman and the hopes that this film will encourage studios to tap into the treasure trove of female superheroes (superheroines?). These reviews are well worth the read. I have high hopes for how Joss Whedon, who brought us Buffy the Vampire Slayer, will handle the character of Batgirl, and I am curious about the portrayal of Sophie Turner's Jean Grey/Phoenix in the next installment in the X-Men film franchise. But the gender study of Wonder Woman and the future of female superheroes has been discussed at length by others. What this film brings to the table is something that has been lost in the world of comicbook movie franchises: a hero with conviction, compassion, and idealism.
The film begins with Princess Diana growing up on the Amazonian island of Themyscira. Her mother, Hippolyta, tells her how Ares, the God of War, rebelled against Zeus and incited war amongst an otherwise peaceful humanity. It is the purpose of the Amazons to defeat Ares should he appear again, and, to that end, on Themyscira resides the weapon "the Godkiller."
The plot thickens when the English spy, Steve Trevor, crashes onto Themyscira while fleeing German ships, and brings the reality of World War I to Diana's attention. The unprecedented chaos and the moral ambiguity of the first World War stands in stark contrast to the idealistic paradise of Diana's homeland, The Princess of the Amazons is adamant that the God of War has returned, and that it is her duty defeat him and return peace to humanity. The rest of the film follows Diana as she, with a ragtag squad of soldiers, penetrates the Western Front in search of General Ludendorff (a real historical figure) who she is convinced is actually Ares.
Spoiler Alert: Diana does succeed in killing Ludendorff. However, it is immediately evident that her understanding of war, humanity, and Ares himself is incomplete. I'll let you find out who is actually Ares in this film. What is important is that Diana quickly learns how integrated good and evil are within human persons. In light of this, Diana must nuance her convictions and discover her role amidst the chaos and joy of human existence.
The element of Wonder Woman that I find the most well crafted is Diana's integration into early 20th century western Europe. Once she and Steve Trevor are alone on the boat sailing away from Themyscira, she begins learning about this mysterious new world in a fish-out-of-water style of story. Yet the brilliance of Allan Heinberg's screenplay, Patty Jenkins' direction, and Gal Gadot's portrayal of Diana, is that Diana's convictions about justice, compassion, and the need to defeat Ares, never waver. While she may wear the clothing of the period and learn small pieces of etiquette, Diana remains uncompromising in who she is and what she believes is her mission. The film's climax does little to undermine her core commitments to justice –which is a far cry from Snyder's murderous Batman. Rather, she is forced to understand her convictions in a new light as she experiences the epiphany that the evils of the world are enmeshed in the human experience and not the machinations of one deific figure. These new revelations do not change Diana's character, but call her into a deeper understanding of the principles she learned in her youth. What makes Diana heroic at the beginning remains what makes her heroic at the end. In fact, her powers are very much secondary to her convictions which is more than I can say for Superman in Man of Steel.
Wonder Woman stands out among superhero films because Diana's heroism clearly inspires heroism in others throughout. This is most apparent when the troops push across No Man's Land, following her
fearless drawing of enemy fire, breaking the stalemate between the English and German forces. Unlike Man of Steel's assertion that the House of El crest (the iconic "S" emblazoned shield) means hope, or Bruce Wayne's verbal desire for Batman to "become a symbol," in Christopher Nolan's Dark Knight Trilogy, Wonder Woman does not require such verbal articulation because her actions and countenance convey exactly these things.
I have more to say on superheroes. But that is for next week. In the mean time, go see Wonder Woman.